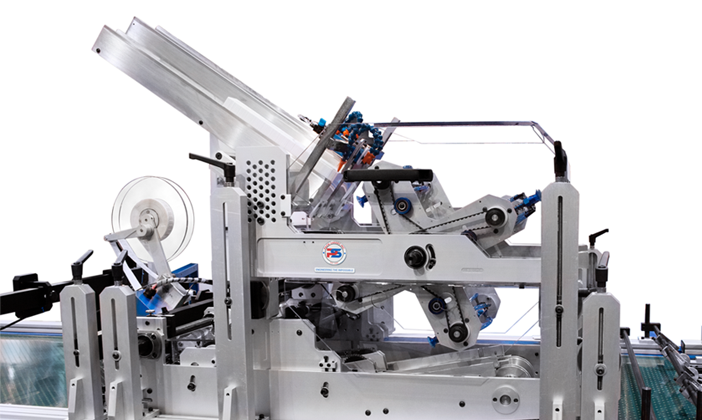 Inserting three-dimensional products into a high-speed production line is difficult. At Pack-Smart Inc. we understand your challenges. That is why we have developed what is now the industry standard feeding system, the Rotary Pick and Place 900 Series. Feeding the world since 1996 the RP900 Series has tipped and packed everything from soap, coffee, video games, CD/DVD box sets, secure cards and more. This module allows you to accurately place varying three-dimensional shapes and sizes onto your production line with the unprecedented accuracy of ±1.6mm. You can now consistently do this at a rate of up to 250 products per minute. That's 15,000 per hour! The articulating suction arms will rotate 360° and can be spaced to accommodate a wide range of sizes and with the self-contained, dual-vacuum system you can even manage objects weighing up to one pound.
Features and Specs
Speed: 15,000 UPH
Placement accuracy: 0.015"
Magazine height: 30"
Minimum material size: 1.25" x 1.25" x 0.01"
Maximum material size: 20" x 9" x 0.47"
Module width: 29.9"
Module length: 33.9"
Module length: 40.2"
Benefits
Capable of handling three-dimensional products and placing them with precision while maintaining the highest throughput available.
Available Functionalities/Add-Ons
Automatic bottom alignment module for improved placement accuracy. Inline mag-encoding. Built-in camera read and verification system.