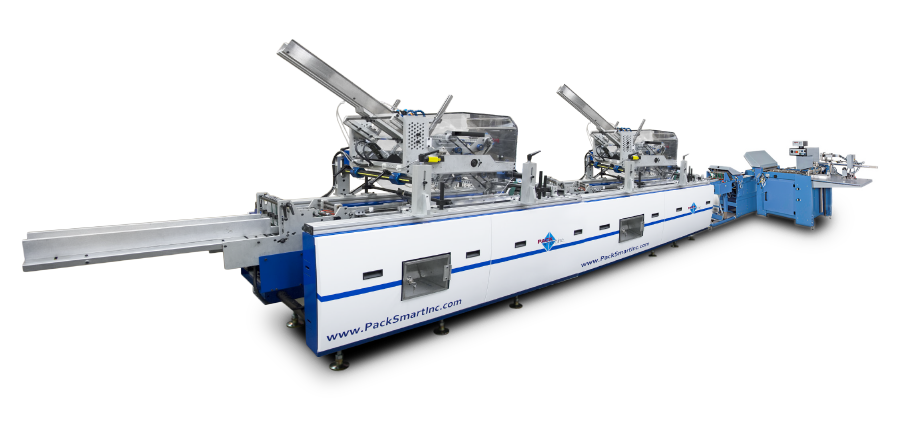 The Pack-Smart IIA-175 Inline Insert Affixing System is fully integrated and the most successful way to combine multiple pre-folded pharmaceutical inserts/outserts in variable stack counts. The system comes in two standard configurations, inline and hybrid, and employs Pack-Smart's industry-leading RP912 Series Rotary Pick and Place feeders. The IIA-175 fastens the multiple inserters together at speeds up to 13,000 finished PPH. This incredible system is equipped with a barcode verification module coupled a with diverting container to ensure inadequate or incorrect sets are quartered. For delivery users, option between a shingled delivery module or vertical stackers with a tray loader to allow easy loading at the discharge stage. Additionally, systems can be fitted with auto-loaders and primary pick and place modules for offline applications.
Speed
Speeds up to 13,000 UPH. Optimize your process with inline folding & gluing.
Versatility
Place components with unparalleled accuracy, +-0.02". Place cards, T&Cs, booklets, and 3d samples with ease.
Quality
With integrated verification systems your product is tracked throughout the production process. Maintain accuracy with version control, multiple language inserts, and other complex tracking requirements to ensure the right product ends up in the right package.