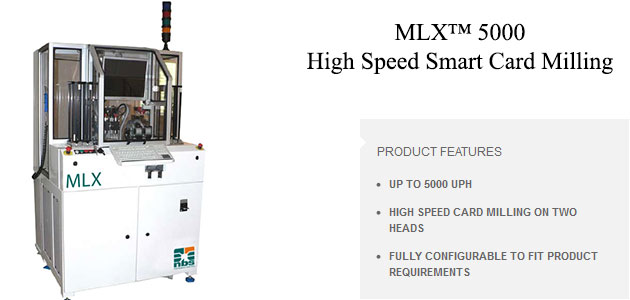 PRODUCT SPECIFICATIONS
The latest in optimised smart card manufacturing productivity solutions from NBS – the MLX 5000 ) milling solution.
Designed to answer customer needs for higher capacity, improved ergonomics, space efficiency and new market requirements for products, such as dual interface cards, the MLX 5000 milling solution combines twin head, high speed smart card milling technology on a tried and tested chassis.

The MLX 5000 milling solution is composed of many standard components used within the NBS smart card manufacturing range. This type of architecture offers many configuration options to enable tailoring to suit existing and new market requirements and is part of our central card issuance solution for all kinds of markets requiring smart card manufacturing capabilities.