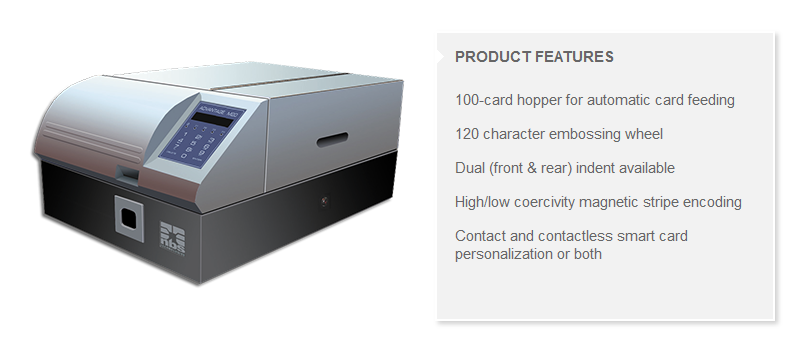 PRODUCT SPECIFICATIONS
The universal desktop card embosser and encoder designed for the secure and reliable instant personalization and issuance of credit and debit cards.
The Advantage M20 card embosser is part of the Advantage embosser family of products. Secure, reliable and affordable, the Advantage M20 has been designed specifically for the instant personalization and issuance of EMV compliant debit and/or credit cards.
The Advantage M20 possesses a stainless steel 120-character daisy wheel for embossing, together with simultaneous front and rear indenting. A full range of international characters is available which makes this a truly universal card embosser and suitable for all markets around the globe.
The Advantage M20 is provided with either a standard Windows® driver for seamless integration with existing card personalization and issuing applications, or with a specific software library to allow its many features to be included in custom applications and solutions. We can also supply Xpressi ™, NBS's distributed issuance solution designed
especially for financial institutions wanting to issue cards at branch level.
ADVAVANTAGE M20